Hey guys,
Okay I'm just going to share my everyday favourite make-up products. Lately I've been trying to minimise my time doing my make-up just because I'm getting lazy by the day. Besides I work from home, or sometimes outside. Hence, i like to keep it simple. Unless I'm going for a night out, then I'll make an effort to do more. Well most times i just want the fastest and the simplest yet effective make-up you can ever get. What's that called? The "no make- up, make-up look?" Yeah something along that line.
So here's my favourites.
Okay firstly, i don't know if it is just a phase but I'm at that point where i kinda hate wearing foundation anymore. I used to but i feel like my skin just feels suffocated? I don't know, maybe its just me. But yeah so if i ever need a base I'll just go by CC or BB Cream.
Okay my holy grail lazy day base… If i ever need to cover up my dull face (one of those days) then I'll just grab this one, slap it onto my face and voila! Lol. Literally. I mean it covers up any imperfection you have without overdoing it. It also has this brightening effect that somehow makes me look fresh! Quite subtle yet it does what it says. Andddd, the plus point for this?! There's SPF in it. I cannot stress enough how you need to use SPF in your daily routine.
Giorgio Armani Luminous Silk Foundation
Okay I know i said i hate putting on foundation these days but if i really need to, well then this one shall be my first choice. Hands down. Seriously they're not kidding when they say silk. It glides on your skin smoothly, and it feels light weight. I mean if you want a good coverage you can add a little bit more to it and i still think it wouldn't make your face look cakey. It blurs out imperfection nicely. So thumbs up for this foundation.
Nars Soft Matte Concealer
Okay concealer time. I finally found something that builds the right coverage to any blemishes or discolouration to my face. Definitely my go to right now. It comes in a pot, that's probably the only think i don't like. You have to dip with your fingers or you can use a brush for more hygienic feel. Besides that i still pretty much think this concealer works well.
Make Up Forever Full Cover Concealer
Okay I've got a second favourite concealer and actually I've been using this way before i found the one from Nars. It covers up your blemishes and it stays well on your skin. I also find that as much as it says full coverage, the texture of this concealer isn't thick like you would imagine. And that's what i like about it. Good coverage without overdoing.
The Velvetizer Translucent Mix-In Medium
Next up, okay so i rarely use powder on my face unless i think i need to. And if i do I'll use this one. It is a mix-in matte velvetizer – translucent powder. Quite interesting actually because this powder is different from the other loose powders I've used. Why? Okay so, you can actually mix this powder with your foundation right away and blend. The Velvetizer makes it easy to instantly transform your complexion whenever you want—without disturbing the colour in your other products. Or it can be used alone as a finishing powder to set and refine. Honestly i think it saves me time.
IT Cosmetics Ombre Radiance Blush
My all time favourite blush, because it gives my skin the radiance with a naturally pretty flush of colour in just one sweep. A little goes a long way, with this product. You don't need to put on much, the colour comes out pretty pigmented. Sometimes i actually have to blend it well so i won't look so pink. Lol. Other than that, the colour stays on your skin through out the day.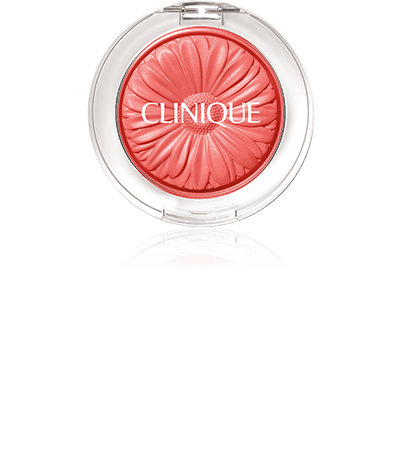 Vibrant yet natural-looking cheek colour that looks virtually powderless. This blusher is just effortless yet it glows on your skin. I would use this for my everyday simple make-up look. And the IT cosmetics blusher for more of a night out just because it stays longer than this one. Overall, still one of my favourite blusher.
Too Faced, Better Than Sex Mascara
Okay as guilty as i am, i have to say this… I AM A BIG TIME MASCARA HOARDER. Haha. I'm really not kidding. I think i pretty much tested a lot of mascaras through out the years and i still have a whole bunch of them sitting in my make-up organiser. But this one is HANDS DOWN MY HOLY GRAIL. Honestly please go and get it girls if you haven't or if you need one. It does its job pretty darn good and as the name says, yup maybe it is really better than sex. Lol. So there's two type though, the pink one is waterproof which i much prefer as i feel like it doesn't clump as much as the waterproof one does. But both does it job still.
Secondly just for facts : I DO NOT LIKE fake eye lashes. I've never try it and don't think I ever will. Well it's just my preference and that's also why I love finding the perfect mascara. I just think fake eyelashes looks too much even if you want to go for a simple look but also want a little bit of pop to your eyes. Just doesn't feel right to me. It's call fake not for nothing right? Haha. Although sometimes I do see some beauty gurus with it and I'm like "woahhh it does look pretty when you do it right." Nothing against it whatsoever.
Charlotte Tilbury Eyeliner
Speaking about eyes, I loveeeee eyeliners. But I only apply it on my water line and never on my lids. Again just my personal preference. Like mascaras I'm always on the hunt to find the perfect one that doesn't smudge. Not easy though. But so far this one from Charlotte Tilbury? Approved pretty much. I would say it glides pretty nicely on your eyes. My favourite colour is in dark brown. I don't remember the name though…
Last but not least, the most important thing that makes a difference to your whole face. Eyebrows! Yup, as far as I know I keep coming back to this eyebrow pencil. No matter how much I change either back to brow powder or to another brand, this one is still mi numero uno! It has a brush wand and if you close the cap to it and twist, there's a cool thing inside… there's a sharpen feature for the pencil, so it is much easier to draw and align it to your brow shape. Probably one of my favourite feature for an eyebrow pencil. All in one.
And so that's about it babes. Till the next post!
Happy Friday!
X